About Me
🎀 Welcome my loves in the ellemillashop! 🎀

An online shop that was created through the combination of years of dreams and passion for fashion and interior!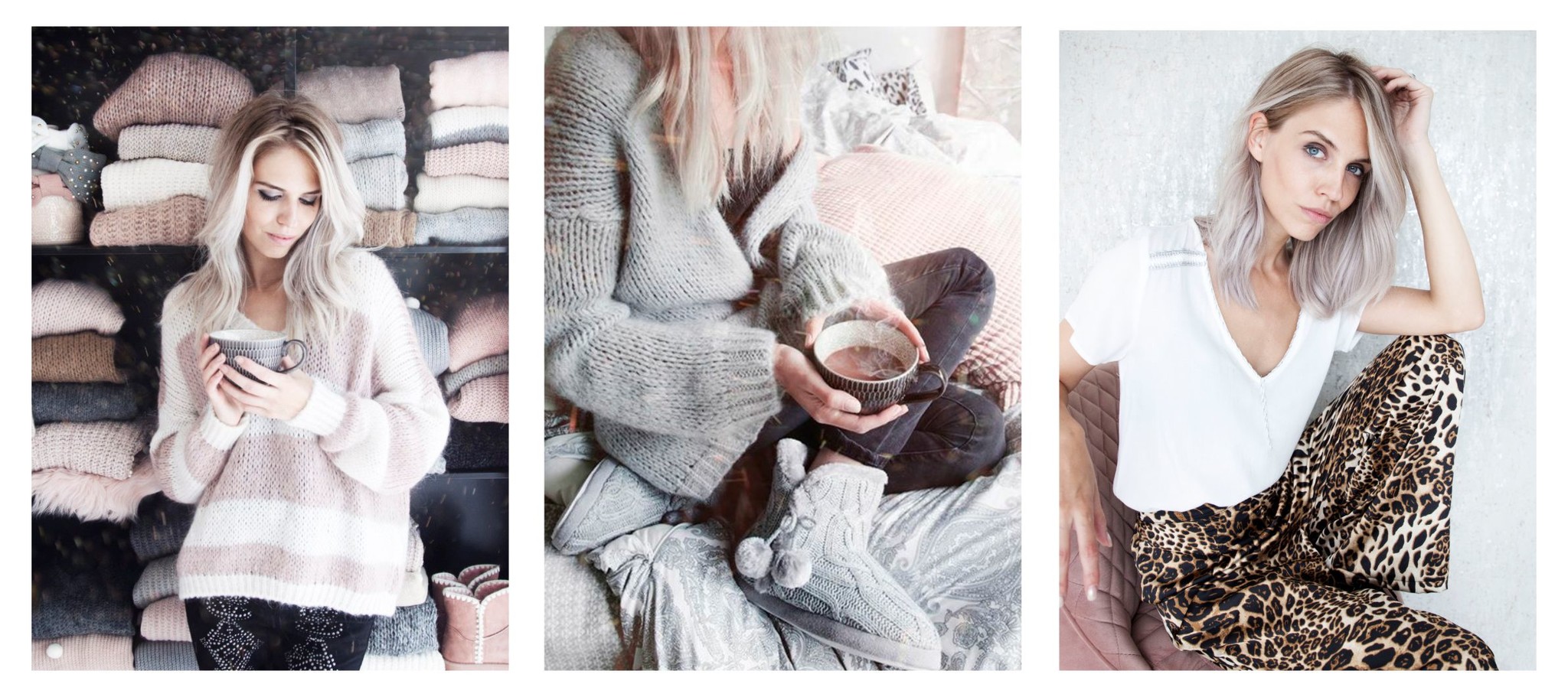 I am Sarah, or rather ellemilla!Born and raised in Antwerp!
As a city girl I grew up and got to taste all the beautiful things Antwerp had to offer! I was fascinated
through the fashion city and always creative ... Designing clothes was fun but I wanted to discover more and learn more.
I went into photography, with a focus on portraits and the female body!
Photography evolved into collages, collages into paintings, and that's how the blogellemilla! 
Since I was 18, this has been my place where I could show my creative works to the outside world.
Making a house a home
I fell madly in love with my boyfriend and moved from bustling, busy Antwerp to beautiful Lommel,
together with my boyfriend and his two daughters. I suddenly got to know much more than just the city and
could enjoy the peace in nature for hours! But most of all I learned to work very hard! 💪
I gained a lot of experience in my friend's interior design store:
Besides fashion, interior also became a great passion!

The feeling of making a house a home for many people made me feel great!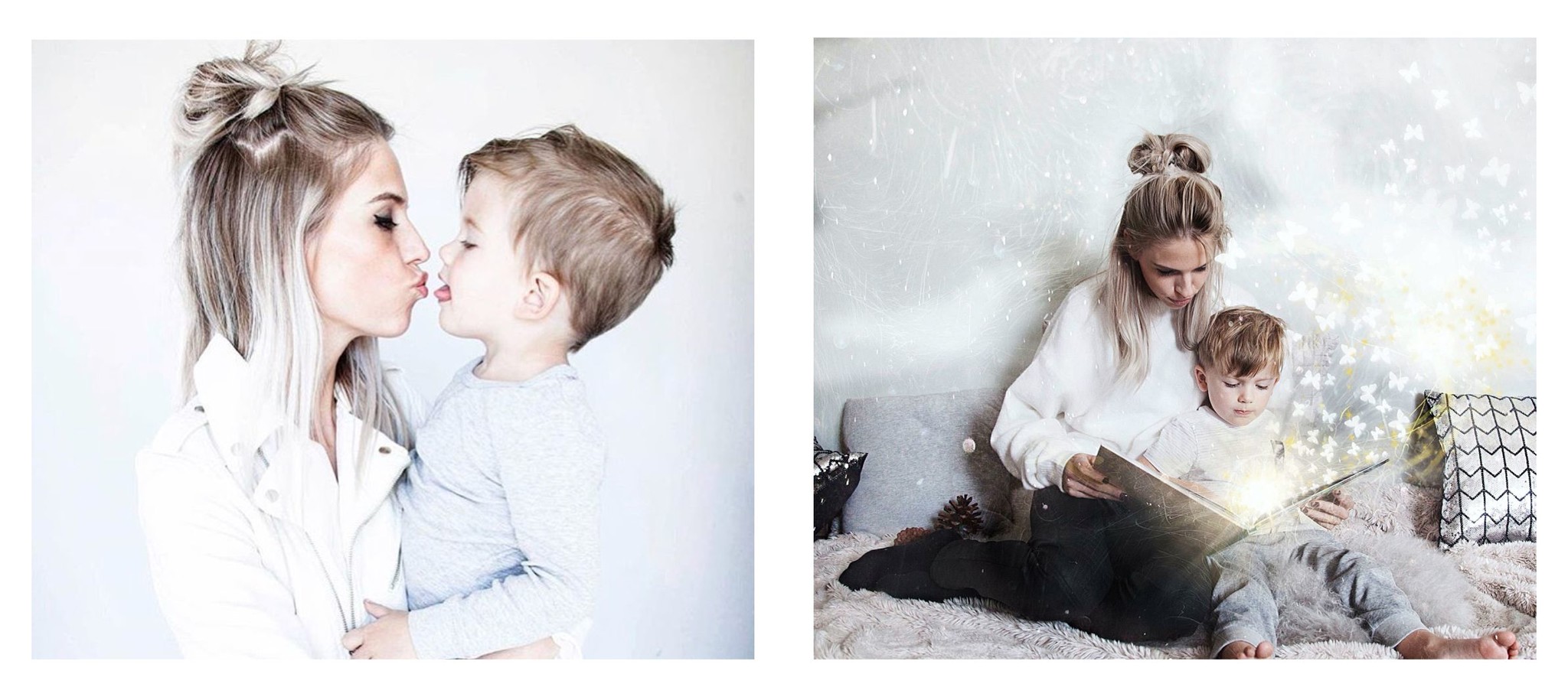 My greatest sources of inspiration
I became the mother of 2 lovely sons: Cis and Vinthat brought out the very best in me! My greatest sources of inspiration! ❤️
While in my teens and early twenties I immersed myself in fashion, photography and art I later found my creativity in the children's world!
When Cis was born I made fun garlands, paintings, prints and other accessories for the nursery!
A great success ... We had to do something with that! So became ellemilla.be a lifestyle shop for mothers and kids,
with a lot of own work, with nice brands for kids and a little clothing for mums!
Instagram (@ellemilla) also played a major role in this and of course all those dear followers
who saw me evolve over the years and continued to cheer! 😘
Start of the ellemilla adventure
Vin was born immediately after the opening of the shop and so we started the ellemilla adventure very hectic!
With the baby on my lap and toddler by my side, I sewed my slings by hand day after day ...
At a certain point we knew that this was no longer feasible ...

Women's clothing went like a train, which is why we opted for the fashion lace and I enjoyed it so much!
I really found my thing! I could use my creativity in my photography and styling 📸
Dream came true
After years of dreaming, the time had come: dreams became reality and thus theellemillashop! 😍
A place where I offer a nice range of clothing for you every week: affordable, trendy, but also basic with that little bit different! 
The years flew by

In 2019 I married the man of my dreams, we found our dream home, Cis went to the first grade & ellemillashop celebrated her 4th birthday!
In 2020 we were allowed to blow out 5 candles 🎉We treated ourselves and you for that
a new look & feel
!  
Both the logo, the website and the blog were in a new & stylish
jacket
stabbed… The picture is now completely correct!

ellemilla ღ You
ellemilla is more than an online webshop. I think it is important that every woman feels good!
One by one, I choose each must-have with love, always with this condition central:
feel good must-haves that give your self-confidence a boost and in which you feel optimally comfortable!
I am therefore convinced that self-love is the secret to a positive self-image.
You are good the way you are. You ensure that my items shine ✨
The new logo also had to radiate this and we certainly succeeded!
The written font of 'em' in ellemilla provides a playful touch with the heart emphasizing self-love! ღ
The 'em' is the guiding principle throughout the new ellemilla story and is often depicted separately on clothing, labels and so much more ...
because it has such a strong recognisability 😊
So do you want to show your loving self to the rest of the world?
Say it with an ellemilla collector's item & spread the love! 😘


Love,
Sarah

<--CLEAN-->