About Me
🎀 Welcome my loves to the ellemillashop! 🎀

An online shop created by the combination of years of dreaming and passion for fashion and interior design!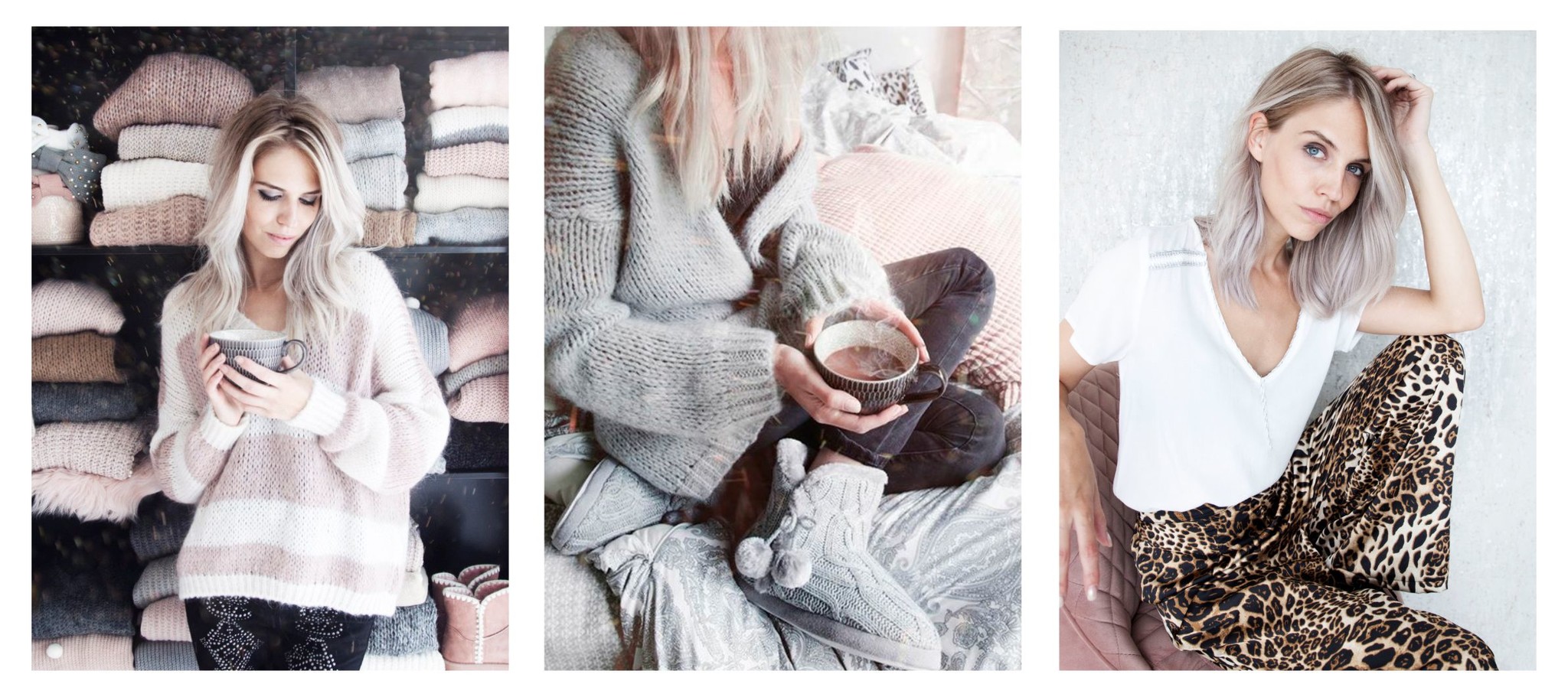 I am Sarah, or better said ellemilla!
Born and raised in Antwerp 🏠
As a city girl I grew up and got to taste all the beautiful things Antwerp had to offer! I was fascinated
by the city of fashion and always being creative... Designing clothes was fun but I wanted to discover more and learn more.
I started to delve into photography, with a focus on portraits and the female body!
Photography evolved into collages, collages into paintings, and so the blog ellemilla was born!  
Since the age of 18, this was my place where I could show my creative works to the outside world. 

Turning a house into a home
I fell madly in love with my boyfriend and moved from lively, busy Antwerp to beautiful Lommel,
together with my boyfriend and his two daughters. I suddenly got to know much more than just the city and
could enjoy the peace in nature for hours! But most of all I learned to work very hard! 💪
 I gained a lot of experience in my boyfriend's interior design business: besides fashion,
interior design became a big passion
! 
The feeling of turning a house into a home for many people gave me a great feeling!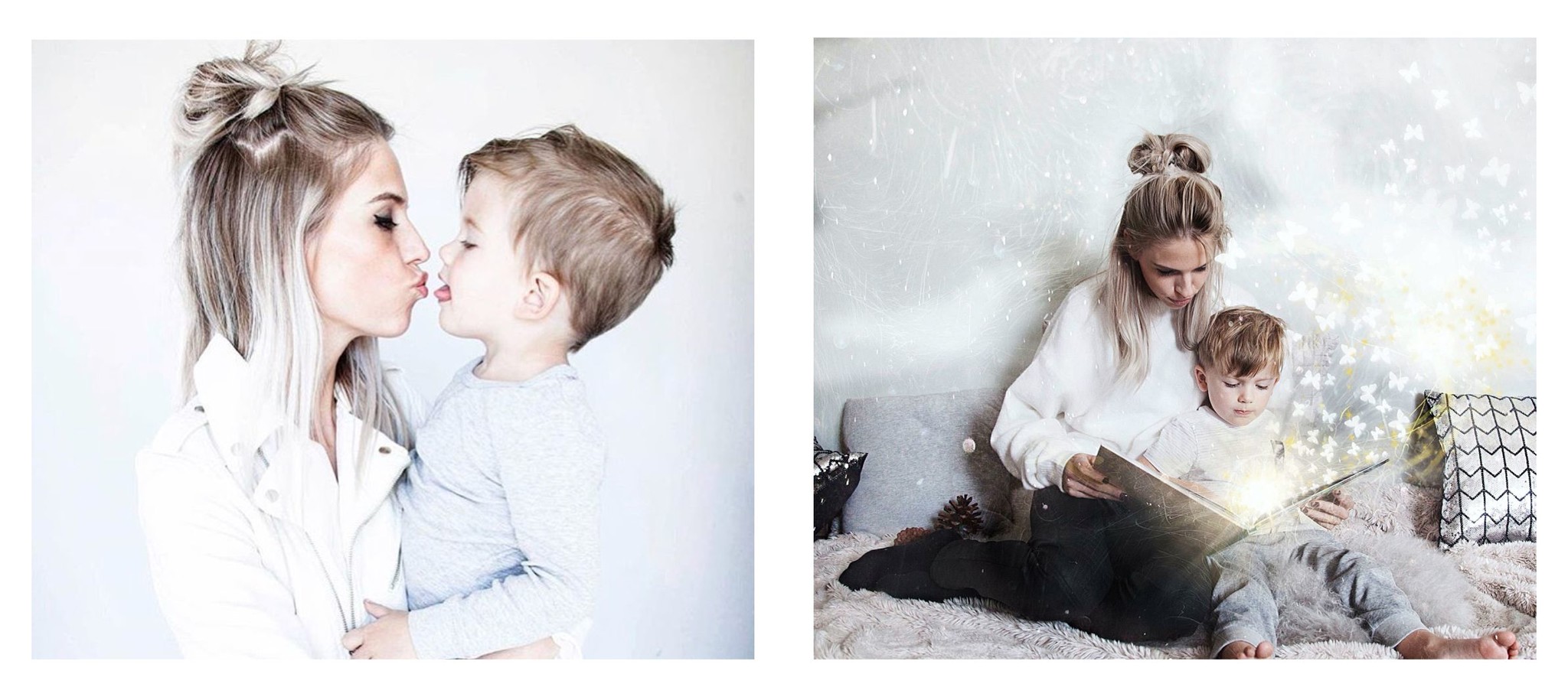 My greatest inspirations
I became a mom of 2 wonderful sons: Cis and Vin, who brought out the very best in me! My biggest inspirations! ❤️
While I immersed myself in fashion, photography and art during my teens and early twenties I later found my creativity in the world of children! 

When Cis was born I made fun garlands, paintings, prints and other accessories for the nursery!
A great success... We had to do something with it! So ellemilla.be became a lifestyle shop for moms and kids,
with a lot of our own work, fun brands for kids and a little bit of clothing for moms! 
Instagram (@ellemilla) also played a major role in this and of course all those lovely followers
who saw me evolve over the years and kept cheering me on! 😘
Start of the ellemilla adventure
Vin was born right after the opening of the shop and so we started the ellemilla adventure pretty hectically! 
With the baby on my lap and my toddler at my side, I sewed my garlands by hand day in and day out... 
At some point we knew that this was no longer an option...

The women's clothing was running like crazy, so we went full fashion mode and I was enjoying it so much!
I had really found my thing! I could express my creativity in my photography and styling 📸

Dream came true
After years of dreaming, there it was: dreams became reality and the ellemillashop was born! 😍
A place where I offer you a nice range of clothing every week: affordable, trendy, but also basic with that little bit extra!
The years flew by

In 2019 I married the man of my dreams, we found our dream house, Cis went to first grade & ellemillashop celebrated its 4th birthday!
In 2020 we blew out 5 candles 🎉 So we treated ourselves and you to
a new look & feel
!  
Both the logo, the website and the blog were given a new & stylish look... The picture is now perfect! 

ellemilla ღ You
ellemilla is more than just an online shop. I think it is important that every woman feels good!
Every single must-have is chosen with love and this is what I focus on: 
feel good must haves that boost your self-confidence and make you feel comfortable! 

I am convinced that self-love is the secret of a positive self-image. 
You are good the way you are. You make sure that my items shine ✨
The new logo had to radiate this as well and we certainly succeeded! 
The written font of 'em' in ellemilla provides a playful touch where the heart emphasizes self-love! ღ
The 'em' is the guiding principle throughout the new ellemilla story and is also often shown separately on clothing, labels and so much more...
because it has such a strong recognition 😊
So do you want to show your loving self to the rest of the world?
Say it with an ellemilla collector's item & spread the love! 😘


Love,
Sarah